ISM (International higher School of Medicine) is a medical School in Krygyzstan. It was established in 2004. It is the private medical institute of Kyrgyzstan. This University offers medical programs to its local students as well as the citizens of foreign countries like Pakistan, India, South Korea, Great Britain, the United States of America, Ukraine, Afghanistan, Japan, Nepal, Bangladesh, Srilanka, Turkey, and Syria. 
The Language of teaching in the International higher  School of Medicine is English. It is one of the best Medical Universities in Russia(Kyrgyzstan). Study Hacks for Studying Well
The Internation Higher School of Medicine (ISM) serves the need of local and global communities by educating the students from the whole world to become Doctors, Dentists, or Clinicians, etc. International higher School of Medicine is registered with World Health Organization (WHO), World Federation of medical education (WFME), International Federation of Medical Student Association (IFMSA).
Admissions are open in ISM:
Now the Admissions are open in the International higher School of Medicine for the September Intake in the  following programs:
MBBS (Bachelor of Medicine, Bachelor of Surgery)
BDS (Bachelor of Dental Surgery)
MD (Doctor of Medicine)
Students from All countries can apply to get admission to this University in the medical field.
Required Documents:
While Applying for the pre-medical courses in ISM, The Applicant must provide the following documents:
Passport with an appropriate VISA
Copy of State Certificate of Education
Result Card of Matric and Intermediate
5 Passport Size Photographs with blue Background
Application to pre-Medical Courses
For More Information and to reserve your seats in this university of Kyrgyzstan Must visit their Original Website by clicking on the link below:
This is the Golden Chance for all of those Students who did not grab their seats in their home countries. It is the A-listed University of Ukraine.
If you are interested and you want to get admission to the International Higher School of Medicine (ISM) in the mentioned Programs then contact on the following number and text on WhatsApp.
WhatsApp on:+996508160813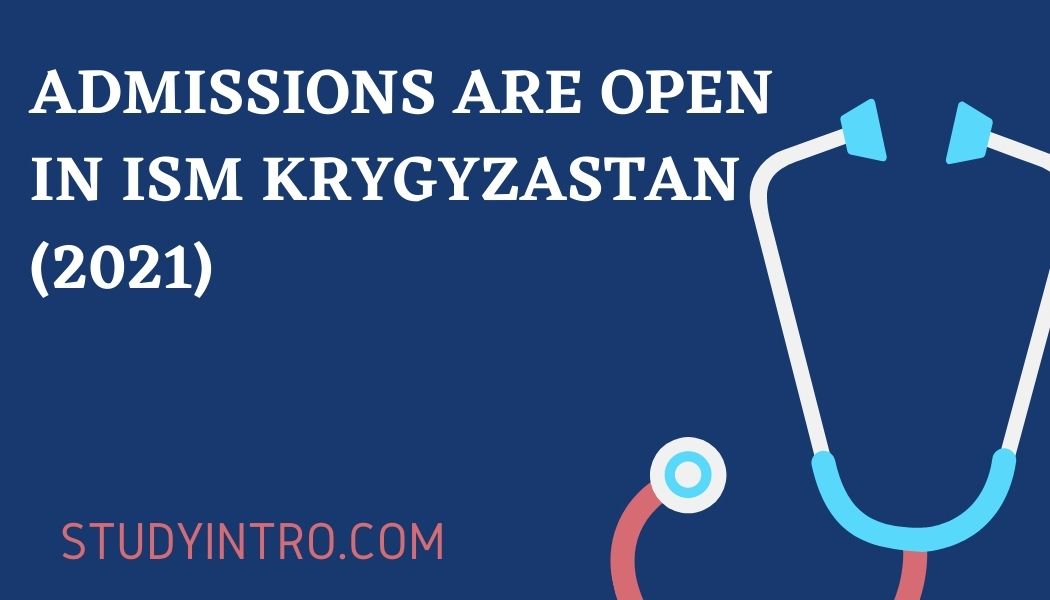 ThankYou For Reading: